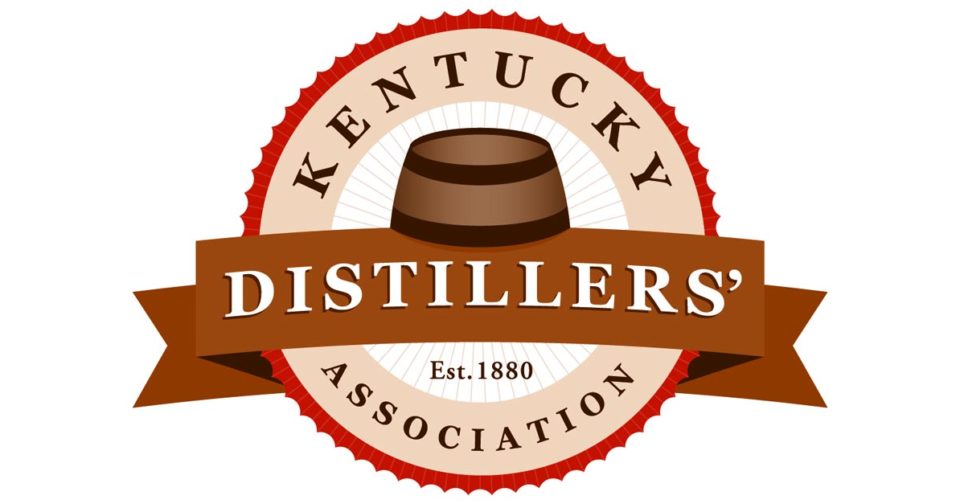 Jan 21st, 2016
For Immediate Release – January 21, 2016
FRANKFORT, Ky. – With more distilleries participating than ever before, the world-famous Kentucky Bourbon Trail® and Kentucky Bourbon Trail Craft Tour® adventures set an all-time attendance record in 2015 with nearly 900,000 guests touring the best of the Bluegrass.
That means the popular tourism attraction has more than doubled its attendance in just five short years, said Eric Gregory, President of the Kentucky Distillers' Association that created the landmark journey in 1999.
"What a phenomenal success story," Gregory said. "The growth and impact of the Kentucky Bourbon Trail® is advancing Kentucky tourism beyond our wildest dreams. The entire Commonwealth is seeing tremendous benefits from the increased investment and revenue."
Bourbon tourists, on average, spend $1,000 on their trip, according to an economic impact study conducted by the University of Louisville. More than 85 percent are from outside Kentucky, the study found. They also stay longer and come in larger groups than typical tourists.
In addition, KDA member distilleries are in the middle of a $1.3 billion building boom, Gregory said, from innovative new tourism centers to expanded production facilities, all to meet the growing global thirst for Kentucky's signature spirit.
"The impact is real and significant," Gregory said. "We get calls every week from local leaders who want a Kentucky Bourbon Trail® distillery in their area. They know it means jobs and tax dollars and positive publicity."
Here are the numbers:
The historic Kentucky Bourbon Trail® tour, which showcases nine of the state's legendary distilleries, set a new milestone with 762,009 visits in 2015, shattering the previous year's record by 22 percent.
Participating distilleries include Bulleit's Stitzel-Weller Distillery and the Evan Williams Bourbon Experience in Louisville; Wild Turkey in Lawrenceburg; Four Roses in Lawrenceburg and Cox's Creek; Heaven Hill in Bardstown; Jim Beam in Clermont and Louisville; Maker's Mark, Loretto; Town Branch, Lexington; and Woodford Reserve, Versailles.
The Kentucky Bourbon Trail Craft Tour® saw 133,864 visits among its 10 participating distilleries, a 39 percent increase over the previous year. The KDA created the KBT Craft Tour® – the first of its kind in the country – in 2012 to feature the state's thriving micro distilleries.
The KBT Craft Tour last year added Kentucky Peerless Distilling Co. in Louisville and Hartfield & Co. in Paris to its growing lineup, joining Barrel House in Lexington; Corsair, Bowling Green; Limestone Branch, Lebanon; MB Roland, Pembroke; New Riff, Newport; Old Pogue, Maysville; Wilderness Trail, Danville and Willett, Bardstown.
The total for both adventures was a record 895,873.
Adam Johnson, who directs both tours for the KDA, said KBT Passport completions held steady in 2015 at 14,226. KBT Passport holders came from all 50 states and 15 countries, from Australia to Norway, Puerto Rico, France, Ireland, Germany, China, Japan and Italy, and more.
The KDA created the souvenir Passport program in 2007 to reward visitors with a complimentary T-shirt once they complete tours of all Kentucky Bourbon Trail® distilleries. Since then, nearly 90,000 people have finished the tour.
"This year is the 10th anniversary of the KBT Passport program and Lexington's Cricket Press has designed one of our best shirts ever," Johnson said. "This is a keepsake that you're not going to want to miss. There's a very good chance we'll change the souvenir gift next year."
Gregory predicted the tour will reach 1 million visits in 2016, particularly if the Kentucky legislature passes much-needed tourism reforms this session. The bipartisan measure has passed the state Senate and is currently awaiting action in the Kentucky House of Representatives.
"Our distilleries cannot fulfill their potential as major 'Napa Valley' experiences without these critical tools," Gregory said. "We need the House to pass these reforms and support our industry that's investing more than a billion dollars in the Commonwealth."
For more information, visit online at www.kybourbontrail.com. The KDA's website is www.kybourbon.com.