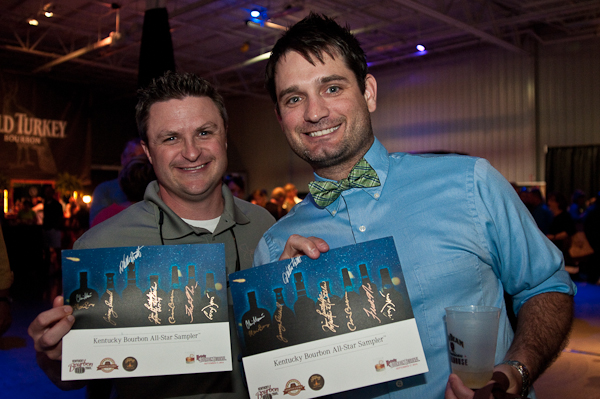 Kentucky Bourbon All-Star Samplerô
Guthrie Opportunity Center, Home of Nelson County Industries (NCI), 900 Nutter Dr.
7pm-9:30pm (Wed)
Join the Kentucky Distillers' Association for a rare evening featuring all the KDA Master Distillers under one roof, as well as Kentucky's newest craft distilleries and their innovative brands. Sample iconic Bourbons while enjoying genuine Kentucky cuisine and music in a nightclub atmosphere. Don't forget to bring your special bottles or Bourbon memorabilia for autographs and photographs. $40 per person. Must be 21. Reservations recommended. (800) 638-4877 #4
Visit the Kentucky Bourbon Festival site for more details.