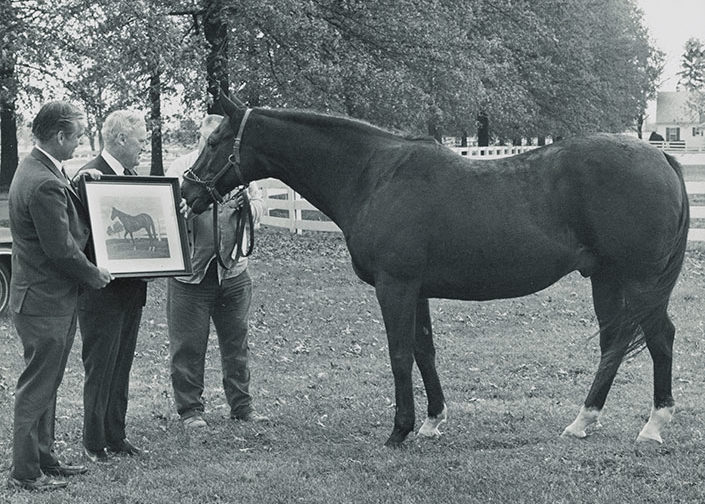 Editorial: Willett past and future contributing to bourbon legacy

By The Kentucky Standard Editorial Board Tuesday, March 28, 2017 at 1:01 pm (Updated: March 28, 1:01 pm)

Not long after the passage of the 21st Amendment repealing Prohibition, the Willett family of Bardstown started the distillery that still bears its name situated on a hill just southeast of town.

Eighty years ago this month, the first barrels of a bourbon named "Old Bardstown" were placed in storage. The brand soon became known as "Old Redhorse," because of the reddish colored horse pictured on the label. Ties to the bourbon industry by the Willett family go back to the 19th century when John David Willett either owned or was employed by some of the better known pre-Prohibition brands including Mattingly and Moore and Tom Moore.

Today, Willett Distillery is still using some of the original bourbon recipes developed by John David. The 1970s and '80s saw some major shifts in focus. The oil shortages prompted a shift from whiskey production to ethanol manufacturing, but that effort was halted when oil prices rebounded. The company then became mostly a contract bottling operation for other firms.

With the arrival of Norway native Even Kulsveen — he married into the family and then later purchased the facilities — another major change occurred. With the addition of a pot still of Kulsveen's own design, the production of bourbon and rye resumed and the company now has a full roster of brands and started hosting tourists traveling the Kentucky Bourbon Trail.

This year, Willett is expanding its visitors center to include an event space and a pair of tasting rooms. They also have longer range plans to open a bed and breakfast on the distillery grounds and that would be a first for a Kentucky distillery.

It has been heartening to watch the changes that have been happening in recent years at the site and the continued success of our local bourbon industry as a whole. It certainly has helped to solidify our title of "Bourbon Capital of the World."

Visit www.kystandard.com for more.